The perfect pillow is essential to getting a good night's sleep. Here's everything you need to know when choosing your next Tempur pillow.
When was the last time you thought about your bed pillows? Given that we spend a third of our lives in bed, creating a suitable sleeping space should be our top priority. But finding the best pillow for our needs can be mystifying  – where do you start? What firmness should you get? Why do they come in various shapes and sizes? 
No need to toss and turn trying to decide which pillow to get, this Tempur pillow guide is here to help you select the best pillow for your needs!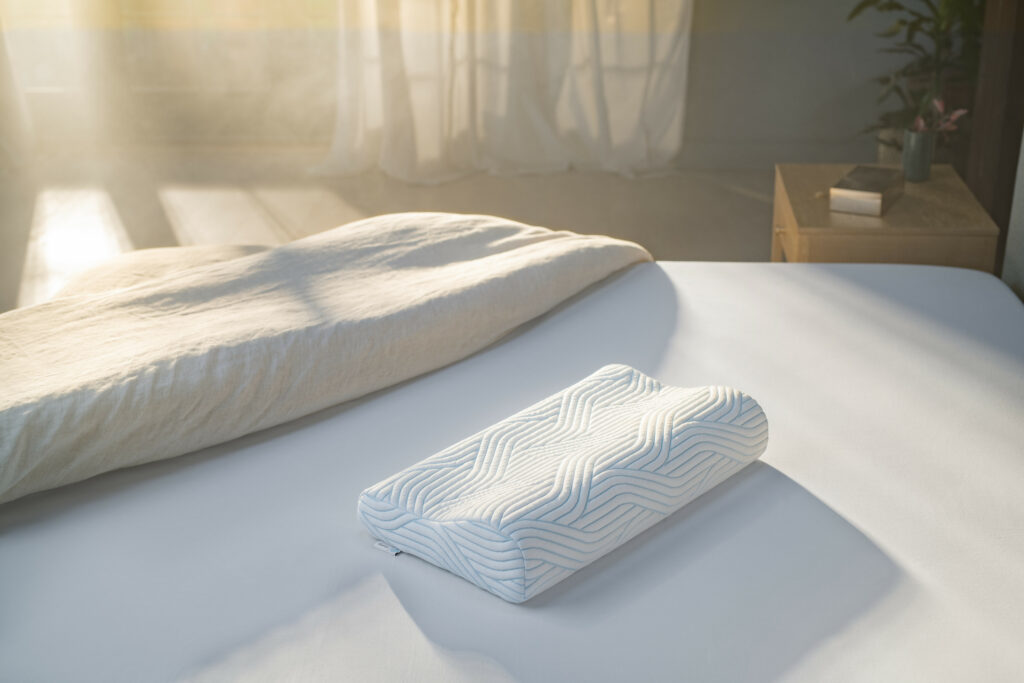 WHO IT'S FOR:  Back and Side Sleepers, those who switch positions while sleeping
The Original Pillow helps align your spine when sleeping on your back or side. It conforms to your natural curvature to help neck and shoulder muscles relax fully to alleviate any discomfort. It is designed to give your head a leveled position while keeping the neck straight in alignment with the spine. Now with the SmartCool TechnologyTM cover that naturally absorbs heat without the use of chemicals, you'll feel cool and supported all night long. 
Fun fact: This is the pillow that started it all. In 1991, our team of sleep experts collaborated with a chiropractor to create this ergonomically shaped design. Fast forward thirty years and it's now an icon. While others have attempted to copy our design, nothing comes close to our unique Tempur Material. 
Unsure of which size to get? Here's a quick guide: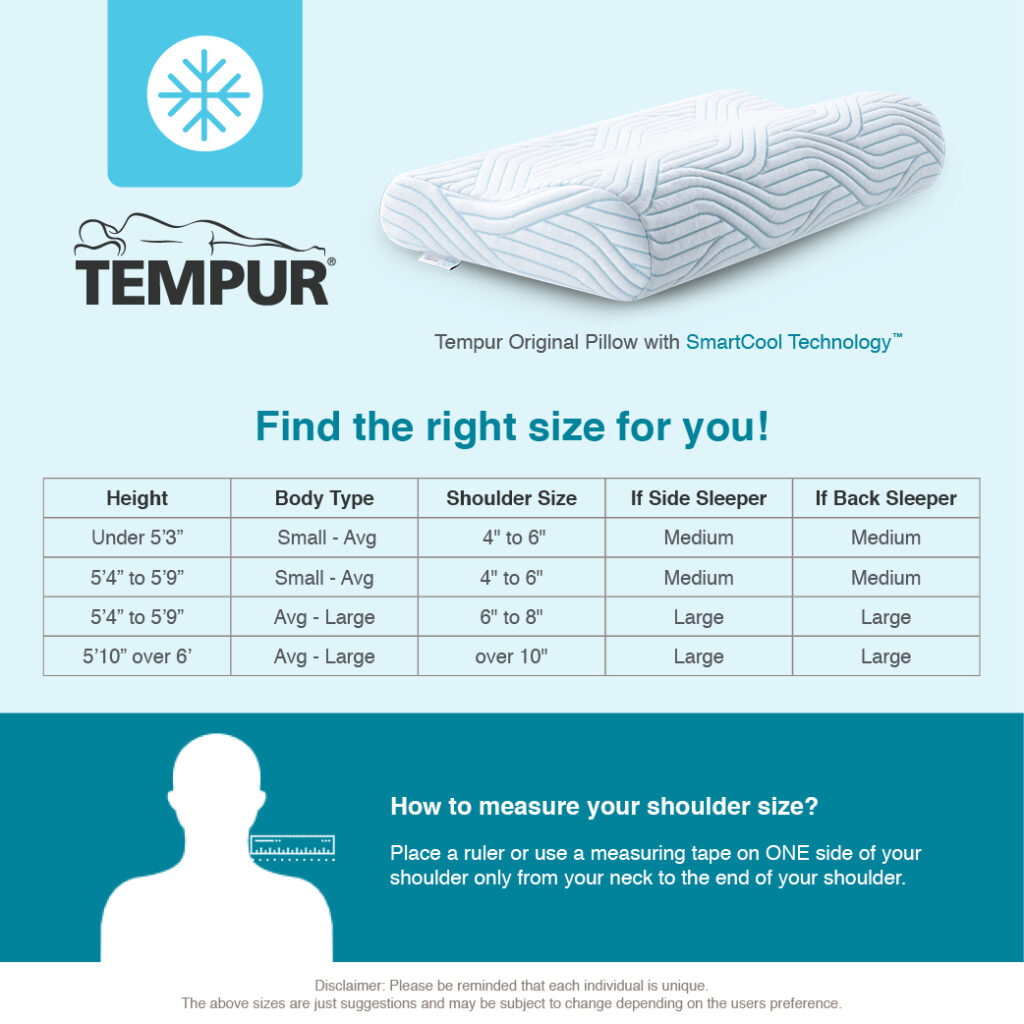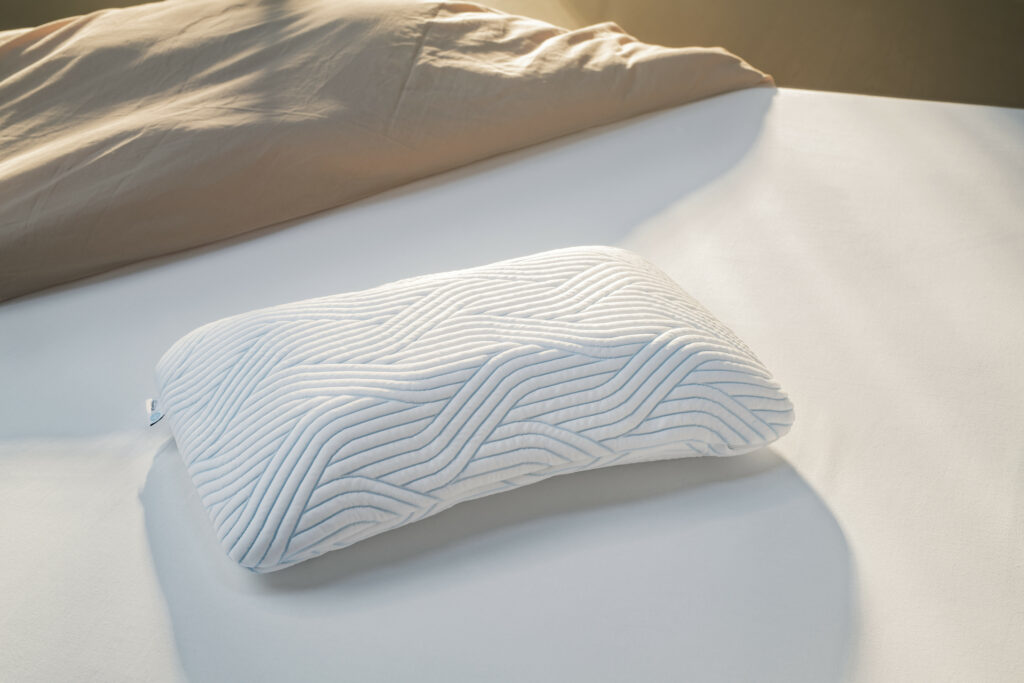 WHO IT'S FOR:  Back and Side Sleepers, Need Elevation, People with Acid Reflux
The Symphony Pillow is a versatile pillow for back and side sleepers. It has gently-contoured edges and a thicker profile that follows the natural curvature of your body, providing sufficient elevation without having the need to double-up on pillows commonly causing strain. The great thing about the Symphony pillow is that one side of the pillow is designed for back sleepers and the other for side sleepers. You can easily flip your pillow with the flat end up to give space for your shoulders as you sleep on your side. On the other end, sleeping on your back is easier on your neck with the gently-contoured edges of the pillow. Recommended for people with acid reflux and frozen shoulders.
Unsure of which size to get? Here's a quick guide: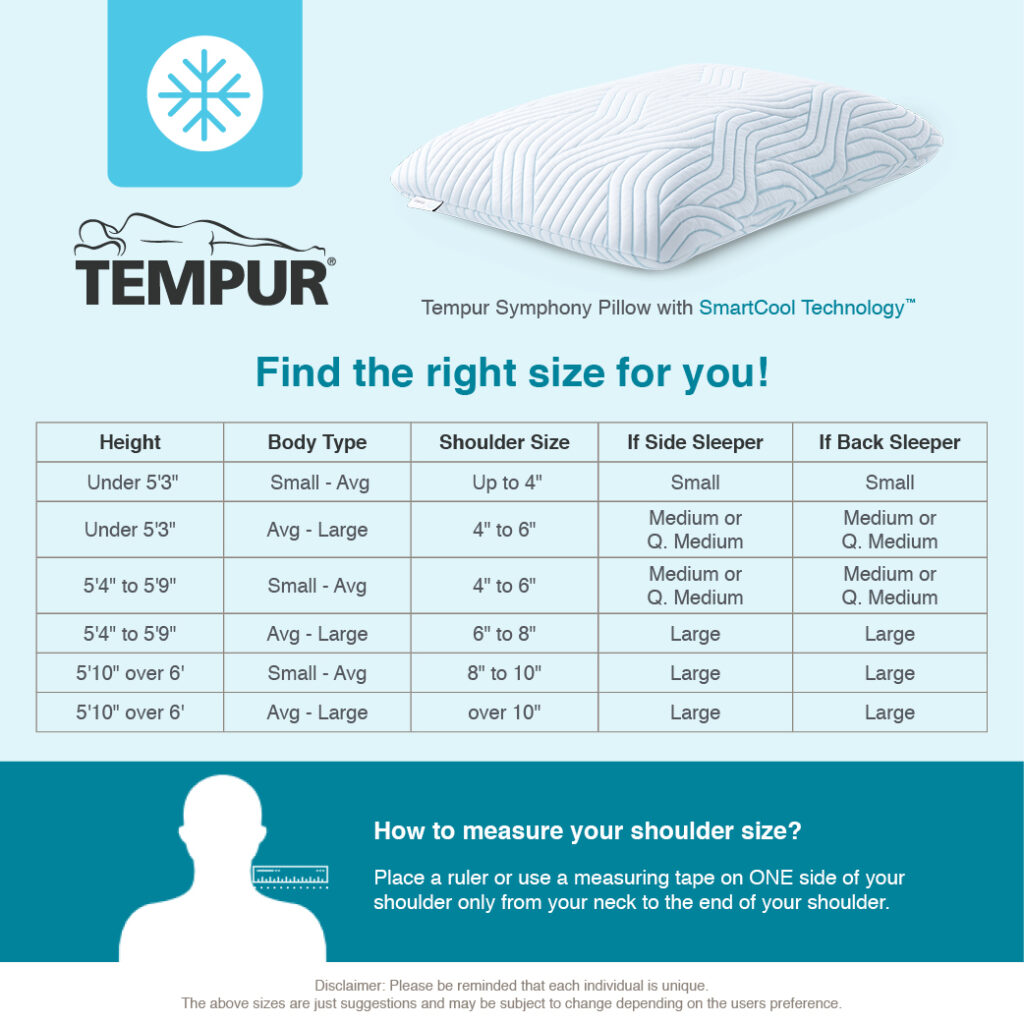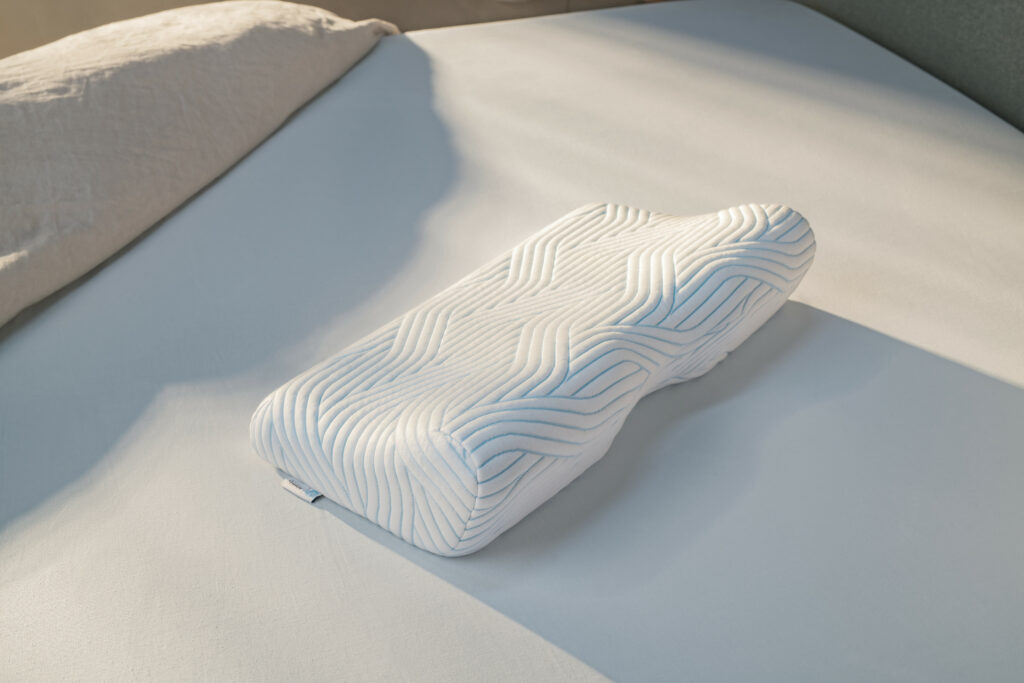 WHO IT'S FOR: Athletes, Back Sleepers, those experiencing neck discomfort
The Millennium Pillow has a curved edge and centered notch that precisely encloses and supports your head and neck, limiting its movement to provide the correct alignment and allow tensed muscles to recover. It's perfect for those who live an active lifestyle. It improves breathing, lessens snoring and is good for people experiencing frequent stiff neck. A lot of our Millennium users have reported that their snoring has been significantly reduced because of this pillow. 
Unsure of which size to get? Here's a quick guide: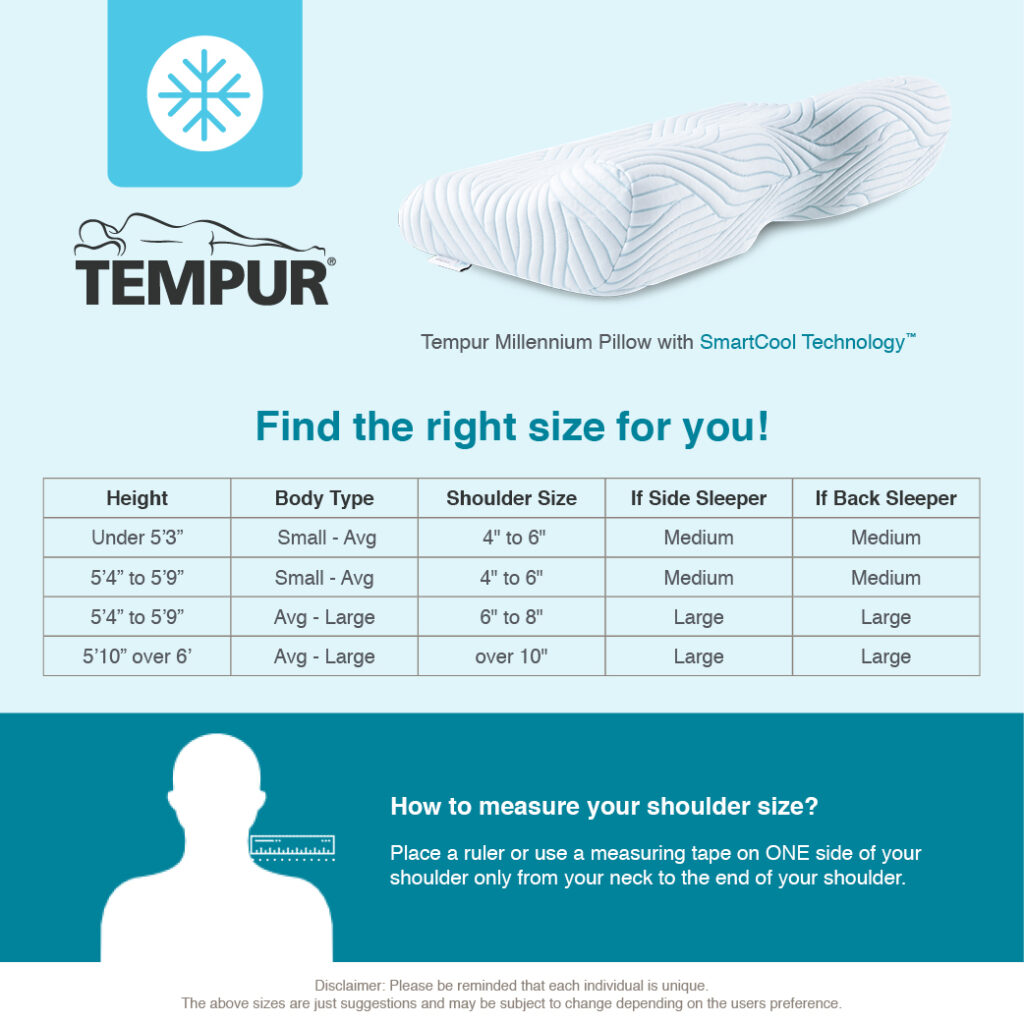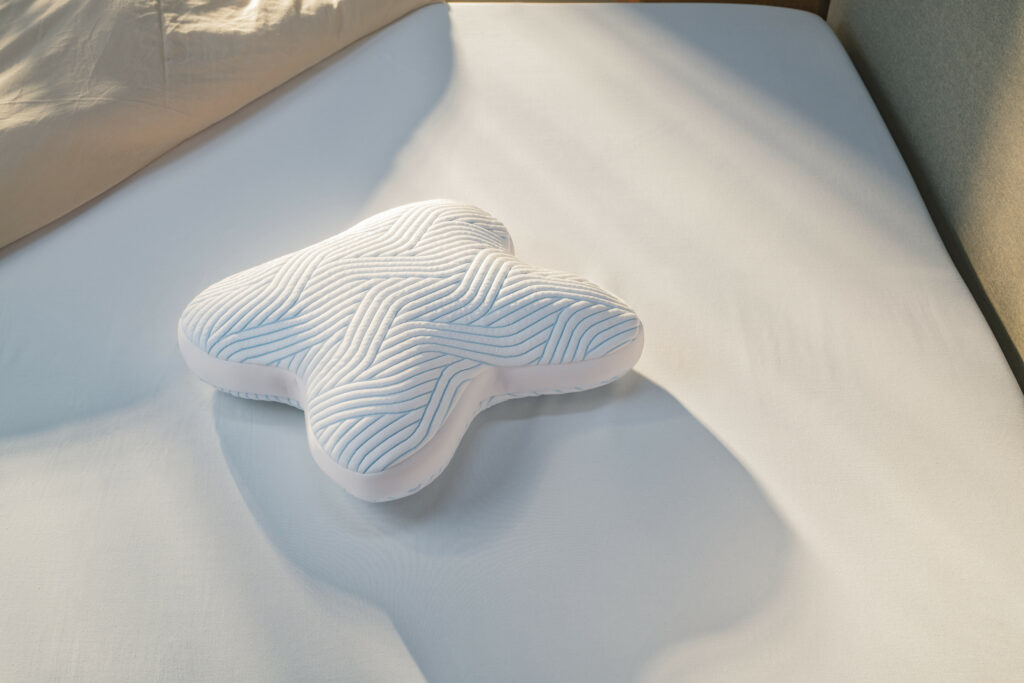 WHO IT'S FOR: Stomach Sleepers, Fetal Position
The Ombracio is the perfect pillow for hugging. Its unique, ergonomic, and huggable design elevates and supports your shoulders to relieve pressure while you sleep on your stomach, making it easier to find your most comfortable position for night-long comfort. You can also tuck your hands under with less pressure when you sleep in a fetal position. It's also perfect for traveling as it is smaller and lighter than other Tempur pillows.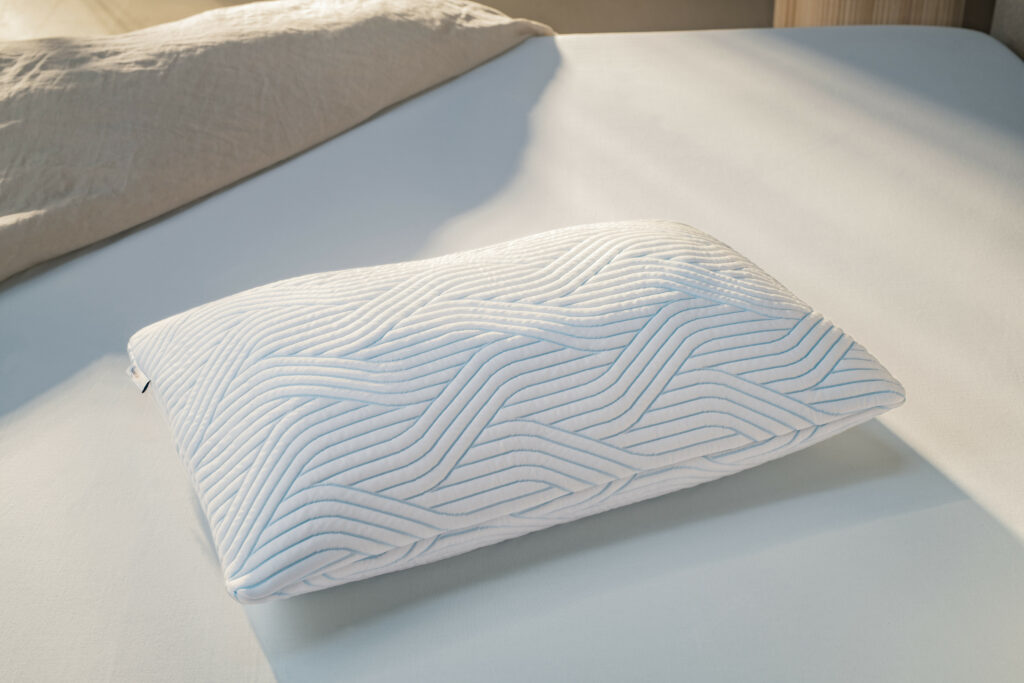 WHO IT'S FOR:  Various Sleeping Positions
Packed with tons of Tempur Micro-cushions, the Comfort Pillow is soft, cozy, cooling and huggable – providing exceptional support for various sleeping positions. Unlike ordinary pillows that can sag, lump or flatten, the Comfort Pillow is resilient and built to last. All you need to do is fluff up the pillow and it'll be just like new!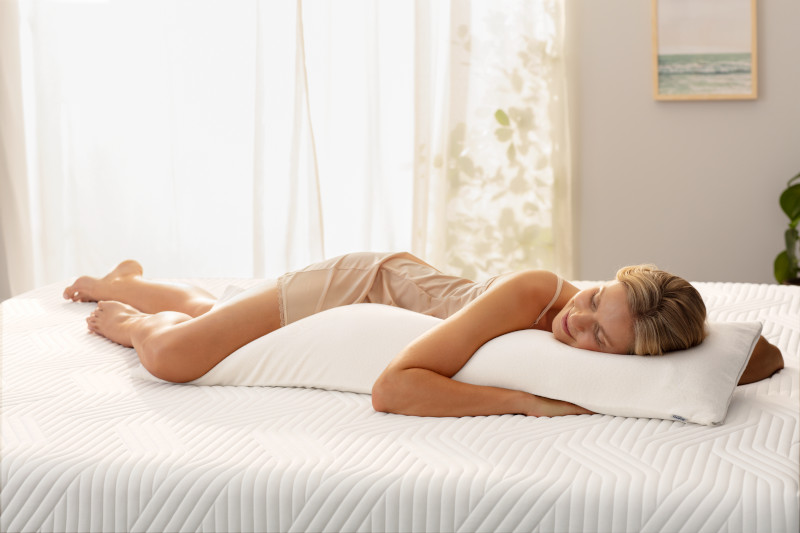 WHO IT'S FOR: Pregnant women, side sleepers, people who like hugging pillows while sleeping, people looking for extra support 
As the name entails, the Long Hug pillow is perfect for hugging. It can also be used as a support pillow for pregnant women or for those who prefer to reading or watching TV in bed or on the couch. Designed to be longer than most pillows, the Long Hug can also replace the need for two pillows on a double bed.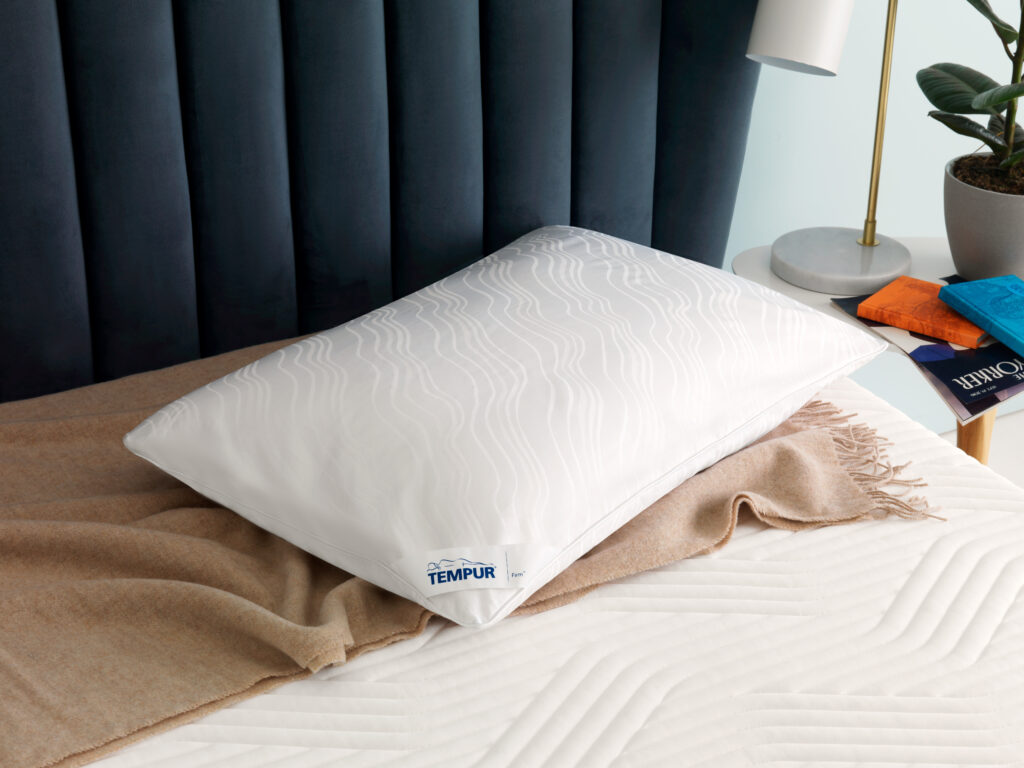 WHO IT'S FOR: Back and Side Sleepers

Tempur's take on the non-ergonomic rectangular pillow, the Traditional PIllow is a low profile pillow filled with Tempur Micro-cushions providing night-long comfort for your head, no matter whether you sleep on your back, front or side.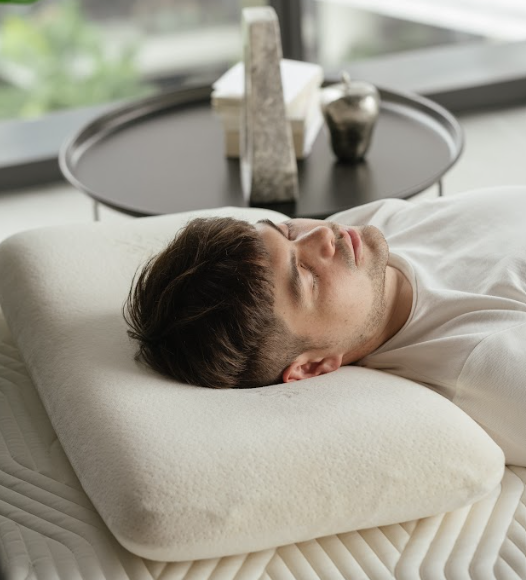 WHO IT'S FOR: Firm pillow lovers
The Classic Pillow is the firmest among all Tempur pillows that is perfect for all sleeping positions. Its shape resembles the Symphony pillow which provides neck support for unbeatable comfort all night long. 
Don't lose sleep deciding on which pillow to choose!
We hope this quick guide helps you decide on which Tempur pillow best suits your needs and interests.  
If you're still unsure on which pillow to get, we urge you to visit our exclusive Tempur showrooms so you can try all the pillow options.  Our product consultants are ready to help you discover the pillow that best fits you. 
Ready to check out your favorite? Head on over to our website (shop.ph.tempur.com) to shop or visit your nearest Tempur store today!